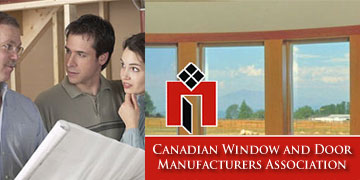 It has often been said that windows are the eyes of the home, allowing the occupants the opportunity to observe what is happening outside. But window functions don't just end there. We rely on windows for natural lighting, ventilation, as emergency exits, and as an integral component of the architectural style of the home.
In calling on windows to perform these many functions, we still expect our windows to be inexpensive, easy to operate and maintain, durable and attractive - and energy-efficient. Improving energy efficiency reduces greenhouse gases that contribute to climate change. Because they are called upon to perform so many functions, it may be difficult for windows to do all of them equally well.
According to Natural Resources Canada's guide to windows and doors, Sill to Sash is an excellent source of consumer orientated information that is provided free of charge by the Canadian Window and Door Manufacturers Association. The link below will open a new window in your browser where you can view the Consumers Video.

| | |
| --- | --- |
| The window business is changing. Over the past few years, the number of window options and technologies available to consumers has greatly increased. Furthermore, window standards are being updated and energy codes are being adopted. The Sill to Sash video explains the latest window developments, the use of standards and certification, and shows how you can use this information to buy the right products. | |